Why you cannot afford to miss out on Keep It Local...
Release Date: 8th March 2016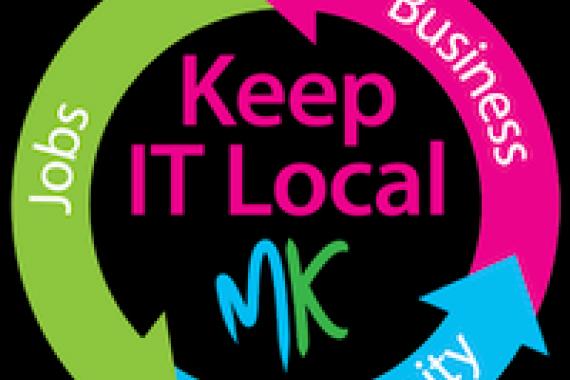 Milton Keynes is one of the fastest growing cities in the UK for new business. The city is brimming with fresh ideas from innovative start-ups to larger companies looking to expand their market. We believe business here has so much to offer and we are keen to invest in it, to drive sales, bring in results and keep the Milton Keynes business community growing. This is why we have teamed up with MKFM on '
Keep It Local'
- a campaign which supports and enhances the promotion of local businesses. We're looking for aspirational, driven and innovative companies with the ambition to take that next step to succeed, and to ensure even more companies have the chance to get ahead, we are offering an exclusive 'Keep It Local' offer.
Every business needs a little boost when getting started and our partnership with 'Keep It Local' offers just that, with a high quality marketing campaign aimed to get you more business. Advertising through radio has proven results, giving you access to a much wider audience and potential clients. Not only will you benefit from advertising, but with our exclusive deal you will have the chance to do an interview with MKFM; an amazing opportunity to get your passion across to the local area and the story behind why you do what you do, and how you can benefit those listening.
You will also be given a dedicated page on the busy MKFM website meaning direct links to your site and the opportunity to communicate online. This will be enhanced by our social media campaigns, including competitions and mentions to boost footfall to your website and spread your business name.
As well as giving your business the visibility it needs to expand, 'Keep It Local' also benefits the Milton Keynes community. There is so much to learn from other like-minded businesses about different markets and new campaigns. With so many exciting ventures happening in Milton Keynes, it is the perfect time to get heard and see results.
Our offer with MKFM is around for a limited time only, so make sure you act fast. At just £595 for the whole year, you really can't afford to miss out; the return on investment you gain from the visibility and promotion offered to you will be fundamental for growing business success.
See here for more information.
Back