5 tips on how to get more ticket sales for your event...
Release Date: 16th February 2016
We've put together some of our most effective tips to help you increase ticket sales for your next event...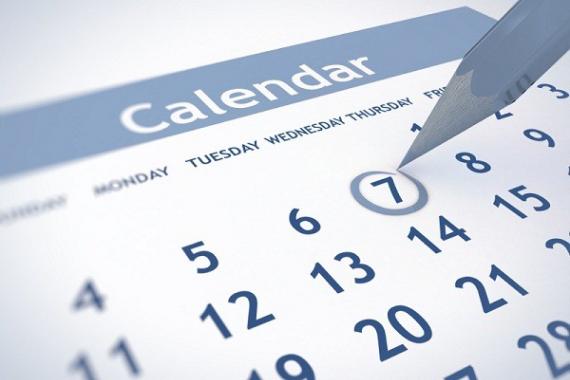 Events offer the perfect opportunity to promote your business through networking, new contacts and personal exposure. Getting your strategy right in the run up is, therefore, paramount to its success and will increase value for your company.
We've put together some of our most effective tips to help you increase ticket sales for your next event;
1. Expand your platform
In order to maximise the number of people who buy tickets for your event, you need to increase the amount of people who hear about it. This means extensive lead generation through finding and communicating with new businesses. Research into relevant individuals and hunting for new contact details, as well as extensive telemarketing and lead marketing will significantly increase exposure. Having an efficient CRM system, such as FuseMetrix, integrated platform will make the management of lead generation and acquisition of new contact information a streamlined process. Expanding this platform as much as possible and managing it effectively will have a cumulative impact on increased ticket sales.
2. Know your customers
A full understanding of your customers, what they want and when they want it is important to know when it comes to ticket sales and this can only be done with an effective system to handle customer data. Your CRM database is your best friend here, allowing you to see trends in customer activity and know when they are most likely to buy. With a system such as FuseMetrix, all platforms are integrated so that you can proactively follow the marketing and sales processes whilst planning your event. With this efficient platform effectively managing prospective leads and contacts within your database, it will enable you to promote to the right people at the right time.
3. What's in it for them?
Having put the right people in your line of marketing fire it is important that you channel it in the right way – you now need an effective marketing plan to directly increase ticket sales. Your strategy for content should be carefully thought out, saying exactly what you need it to, in the most effective way. Understanding your customers will ensure that you can do this whilst telling them what is in it for them – how will they benefit? All aspects of the marketing process are important; content, digital design and email shots should demonstrate your professionalism, what you can offer and why people should attend. Working with a creative team will enhance the impact your marketing has and will directly benefit ticket sales.
4. Market all channels
In the lead up to an event you need to make as much noise as possible through optimising all marketing channels. Telemarketing is an extremely effective, hands-on approach. Speaking with as many people as possible on the phone about your event creates personal involvement and allows you to begin to build relationships that have
lasting effect. Moreover, speaking with someone directly can put forward your enthusiasm for the event and allows you to answer questions upfront. Email marketing campaigns are also extremely effective. Send people in the right direction of where to find you and where to buy tickets on your website. Sending out personal invitations also sees great results - people love to feel wanted. These channels provide an illustrative and creative model to boost customer intrigue.
5. Boost promotion
In our digitalised society social media campaigns give the necessary extra boost to increase your platform as widely as possible. Enhancing online channels to maximum effect will have a major influence on ticket sales. Display your event on your website and make ticket sales a simple process. Add special touches; let people know what is in it for them and why you have chosen to host this event. If you can create interest and add a unique touch to your marketing campaign across your extended customer database you'll see ticket sales soar. Spread the word, be inventive with your campaigns and never underestimate a phone call or email. Managed in the right way with the right team and systems – these channels are certain to get more people at your event.

Find out how We Deliver Sales can benefit your event... contact us today on (01908) 523160.
Back